May 1st – May 7th, 2023
Every Year the Chamber of Mines of Eastern BC
offers a Basic Prospecting Course.
Subjects covered are:
Mineral Identification
Rock Identification
Ore Deposits
Strategic Minerals, Industrial Minerals & Mineral Economics
Geochemical & Geophysical Surveys
Placer Mining
Prospecting Procedures & Mineral Titles
Structural Geology
Local Geology and Placer Field Trips
LOCATION: Chamber of Mines Office/Museum – 215 Hall St., Nelson, BC
SCHEDULE: Monday through Friday evenings – 7:00 PM to 10:00 PM
Saturday: Placer field trip 8:30 AM to 3:30PM
Sunday: Hard rock/regional geology 8:30 AM to 5:00 PM
COST: – $525.00 includes a textbook, a mineral ID tool kit, course certificate and other supplies.
CONTEST TIME!
With the purchase of a ticket, you will be entered into a draw for 1 seat in our Basic Prospecting Course held from May 1st – 7th, 2023
and a Prospecting Kit consisting of
1 – Deluxe Garrett Gold Panning Kit 
1 – Garrett Edge Digger with Sheath for Belt Mount
1 – Garrett Field Bag
1 – Garrett Cloth Bag
1 – Garrett Specimen Pouch
1 – Field Notebook with Water Resistant Paper
1 – 30X Pocket Loupe
1 – Lanyard
1 – Streak Plate
1 – Magnet Pen
1 – Pair of Work Gloves
2 – Large Sample Bags
1 – Amethyst Crystal
1 – Acid Testing Bottle
1 – Copy of E.L. Faulkner's Introduction to Prospecting Book
Tickets are $25 for 1 or $60 for 3
Tickets can be purchased at the Chamber of Mines (215 Hall St. Nelson, BC)
You can also call us at 250-352-5242 to arrange over the phone payment or email us at
cmebc1@gmail.com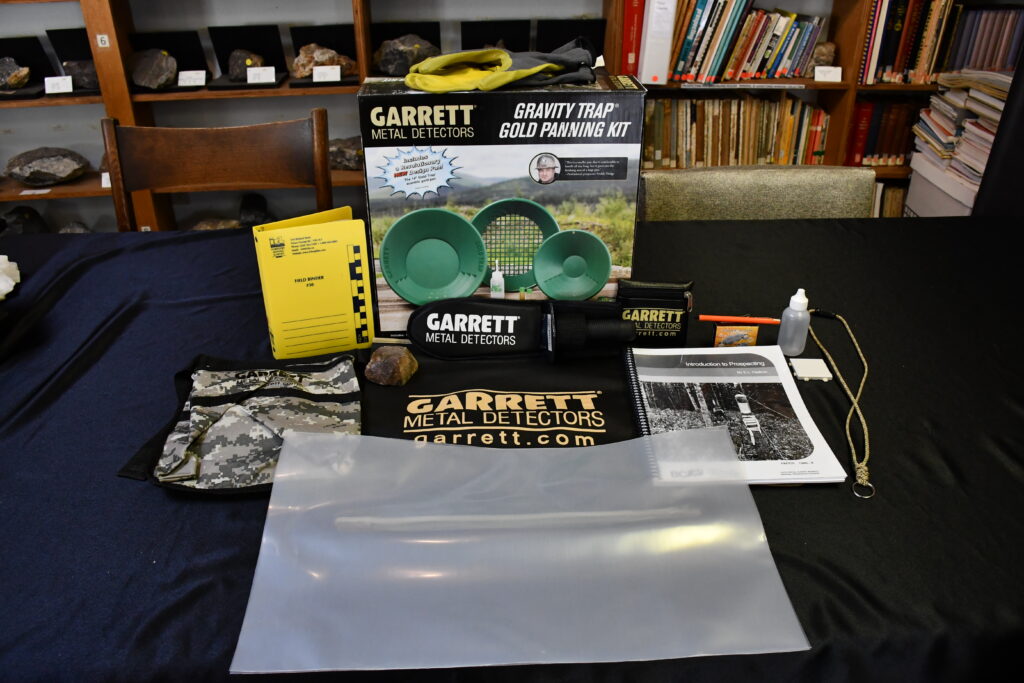 To register, contact and submit the fee to Brad Gretchev at the Chamber.
INSTRUCTORS: The course is taught by local experienced geologists and prospectors who volunteer their time to keep costs down and support ongoing activities of the Chamber.
215 Hall Street, Nelson, BC or call (250)352-5242 or email
cmebc1@gmail.com